Latest Top 10 Universities in India 2020
If you wish to study in India, you can explore our reviews about the top 10 universities in India. We have numerically ranked these universities, on the basis of their rankings in overall Best Global Universities. The rankings are on the behalf of college's research performance, as well as these ratings are given by members of the academic community around the world and in Asia. These are the best and top 10 universities in India.
Top 10 Universities in India
10. Jawaharlal Nehru University, Delhi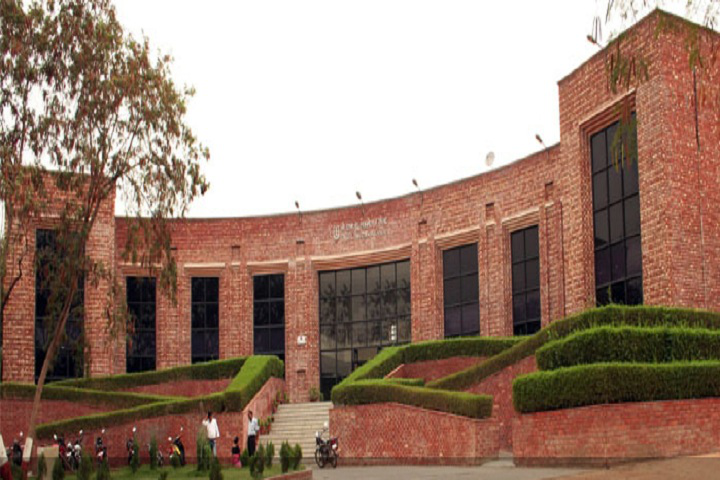 Jawaharlal Nehru University (JNU) is just 40 years old public university in New Delhi. Currently, the University has more than 7350 students from all parts of the country and abroad.
There are over 500 staff members in extension to organizational staff, along with students, live inside the campus, and they intercommunicate and socialize with one another no-matter of societal or professional status.
JNU is academically and socially a happening and lively space where all have the liberty to convey their forefront. According to the popularity and quality, JNU ranked 10th position in the top 10 Indian universities.
9. Aligarh Muslim University, Aligarh Uttar Pradesh
Aligarh Muslim University was established in 1920. AMU provides more than 300 educational courses in the traditional and contemporary division of education. It draws scholars from all over India and from various countries, especially Africa, West Asia, and Southeast Asia.
AMU has more than 28,100, students, 1,342 teachers and about 5,612 employees. The university now has 12 faculties team including 98 teaching departments, 3 academies and 15 centers and institutes. Aligarh Muslim University is ranked 9th among top 10 Indian universities.
8. University of Hyderabad, Hyderabad, Telangana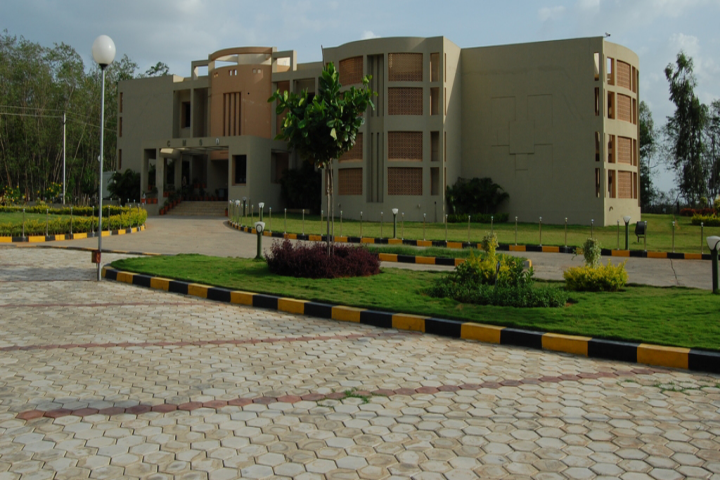 The University of Hyderabad also acknowledged as Hyderabad Central University is a Public Research University situated in Hyderabad. More than 5,100 students and 410 faculty members, from several disciplines, are proceeding in the University campus.
The institution has set standards in many areas of Research with 46 Departments and Centers structured in 12 Schools of study. The University of Hyderabad is on 8th position in the list of Top 10 Universities in India.
7. Banaras Hindu University, Varanasi Uttar Pradesh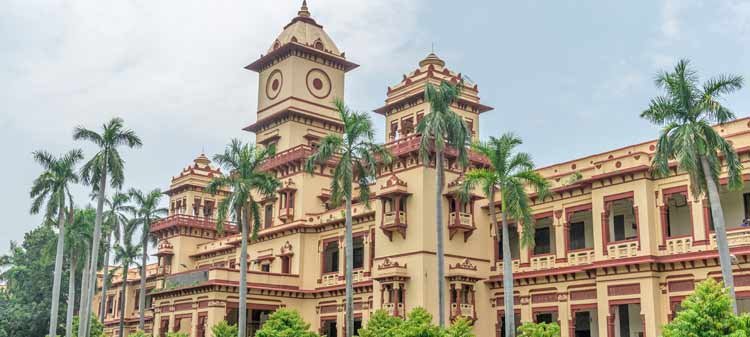 BHU is formerly known as Central Hindu College, which is a central university situated in hearts of Varanasi, Uttar Pradesh. The university constitutes of 3 Institutes, 14 teams of professors 140 unit Departments, 4 Interdisciplinary Centers, a college for women's and 3 Component Schools.
The total no of students enrolled at the university exceeds 30000, and it includes students from over 34 nations. It is one of the largest medical institutions in Asia, ranked 7th in the top 10 Indian universities.
6. University of Delhi, New Delhi
Delhi University was implanted in 1922 and is recognized for its sky-high criterion in research and teaching.
Presently there are 16 faculty teams, 86 academic centers, 77 college institutes, and 5 other recognized organizations spread all over the city, with 132,500 regular students which have 17,950 postgraduates & 114,500 undergraduates.
There are also 261,175 students in the distance education program. This university is ranked in eight subjects for the 2015 academic session, thus it is on the No – 6 position among the top 10 universities in India.
Top 5 Universities in India | Best Indian University

5. Indian Institute of Technology Kharagpur, West Bengal
The Kharagpur's Indian Institute of Technology was the very first of the IITs to be ingrained and is identified as the Institute of National relevance by the Indian government. At present, IIT Kharagpur has almost 550 teaching faculty, 1710 non-teaching employees and 9100 students imparting their studies in the campus.
IIT Kharagpur is also famous for its festivals: Kshitij (Asia's largest Techno-Management Festival) and Spring Fest (Social and Cultural Festival). This university is ranked globally about 12 subjects, it also has a top-100 position for materials sciences, civil & structural engineering, and mechanical engineering, Ranked 5th in the top 10 Indian Universities.
4. Indian Institute of Technology Madras, Chennai
IIT Madras is one of the initial foundations of engineering and research institute rooted in Chennai, Tamil Nadu. Indian Institute of Technology, Madras is a populous institute with approximately 550 faculty personnel, 8050 scholars and 1260 administrative & aiding staff and is a self-sufficient campus.
This university is ranked in the top 100 schools for civil & structural engineering, mechanical engineering and electrical & electronic engineering institutions around the world, and No – 4 among Top Ten Indian Universities.
3. Indian Institute of Technology (IIT Kanpur) Kanpur, Uttar Pradesh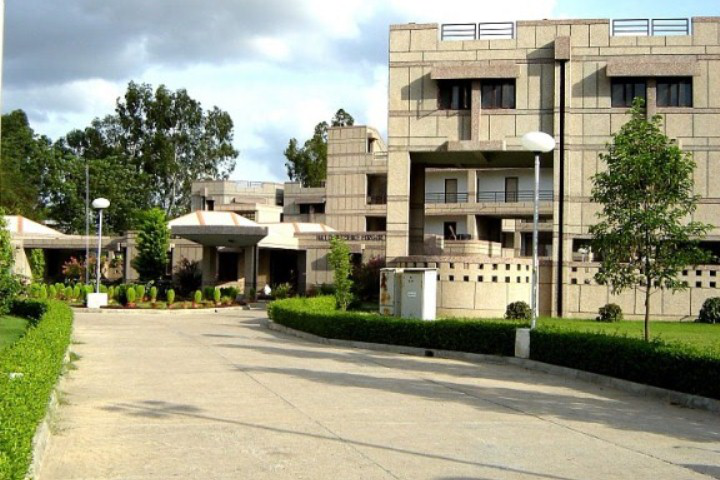 IIT Kanpur or IITK is a public research college based in Kanpur, Uttar Pradesh. The goal of the organization is to provide worthy education, to transact research of the top-level standards and to inculcate leadership in technological innovation. The institute has close to 6478 students with 3938 undergraduate scholars and 2550 postgraduate scholars and about 510 research personnel.
IITK empowers the students through centric teachings with a student-friendly environment. This university is internationally ranked in 10 subjects, and 3rd in the top 10 universities in India.
2. Indian Institute of Technology Mumbai, Maharashtra
Indian Institute of Technology Bombay or IIT Bombay is an engineering & science organization situated in Mumbai, India. This institute was the very first to be set up with foreign abetment. IIT Bombay is acknowledged overseas as a leader in the sector of engineering studies and research.
Presently IIT Bombay has a total of 14 academic units, six centers, a school, and three interdisciplinary curriculums. From the last 53 years, almost 39,500 engineers and scientists have graduated from this institute. This is one of the India's highly reputed specialist institutions, ranked No. 2 in the list of best universities in India.
1. Indian Institute of Science (IISc) Bangalore, Karnataka
Indian Institute of Science (IISc) is an academic institution for scientific research and tertiary education situated in Bangalore, India. This 105 years old institute has 39 segmented departments, over 3500 students, and about 500 theoretical and experimental staff, supported by 600 managerial personnel.
Out of this aggregation of students, about 2200 are pursuing Ph.D. programs, almost 900 are registered for various Master's degrees, whereas about 400 are enlisted in the newly established, 4 year Bachelor of Science (Research) program, of which the firstborn smear will graduate in 2015.
IISc has been graded numbers 1 and 4 in the BRICS and Asian regions respectively while calculating the criteria of Papers in 2015. That's why it proudly owns the 1rst position among all Indian universities.
So, that's the end of our short review about top 10 Indian universities. Hope you found this list informative, and had a nice read.